Home
Main content starts here, tab to start navigating
Damiano of Brooklyn
Authentic Frozen Italian Meatballs
Fully Cooked, Just Heat and Serve
Our authentic Italian meatball recipe has been passed down from generation to generation. Our long-held tradition of gathering together as a family enjoying these meatballs each and every Sunday is a custom that continues to this day.
We offer our products via our shop, through our retail partners, and for wholesale food service through our distributor partners. Try our family recipe today.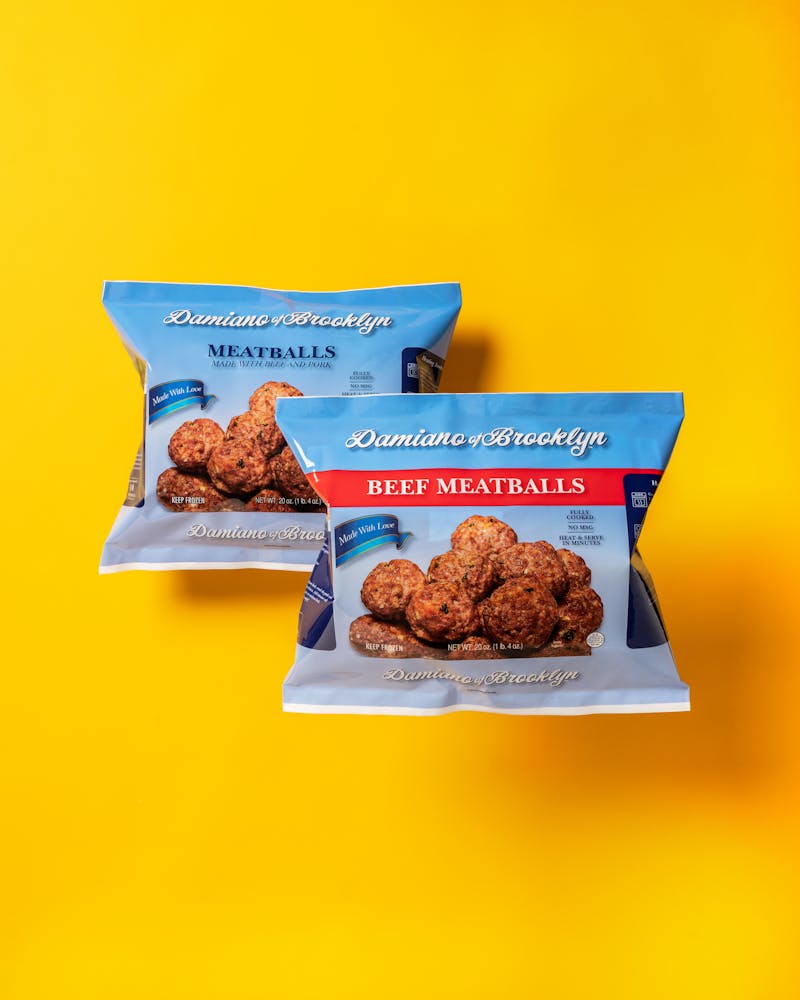 From an old world recipe... to your table, enjoy!
My family's roots began in Isernia, Italy over a century ago. Relocating to Brooklyn, New York, where we all reside to this current day. I can remember waking up to the aroma coming from my mother's kitchen. In fact, my earliest childhood memories center on Sundays spent eating these meatballs at my grandma's house, alongside her dozen children, my aunts and uncles, and all my cousins.
Our Family Tradition
At my grandma's table we celebrated, we mourned, we fought, we laughed, we cried all to the accompaniment of these delicious meatballs. Little did I know then that I would be the one to carry on this heartfelt tradition every Sunday at my home surrounded by my own family.
Our Meatballs, Brought to You
So it's my honor to share with you my family's meatballs. Crafted from only the finest ingredients, pure beef and juicy pork, with the perfect amount of spices and bread crumbs. They are hand-formed and slow-cooked to develop the flavor to perfection. Enjoy and please consider starting your own meatball tradition with Damiano of Brooklyn.